By
Ruriko
- 11 Jan 2019, 12:13
- 11 Jan 2019, 12:13
#5546446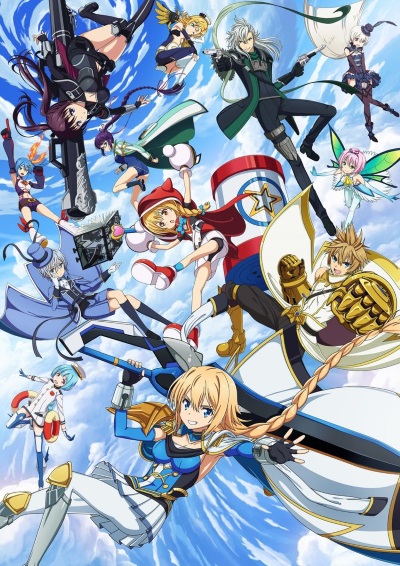 Synopsis
The sacred sword "Excalibur". A sword that was created to judge a person's ability to be the king of England. Those whom the sword accepts will be called "Arthur" and will obtain great power. However, there was not a single Arthur but many. Due to this massive creation of legendary humans, the world and its history began to be distorted. Now, with the aim of restoring the history of the world to its original course, six Arthur, a master of the sword, a fighter, a sniper, a puncher, an alchemist and a shooter, set out for England. There mission is to defeat all those who have managed to obtain a power from the sacred sword Excalibur and are using that power to distorting the world, which is around a million people.
Alternative TitlesEnglish:
Operation Han-Gyaku-Sei Million Arthur
Japanese:
叛逆性ミリオンアーサー
Information

Episodes:
10
Aired:
Oct 25, 2018 to Dec 27, 2018
Producers:
Square Enix, Sotsu, Genco, Lantis, Magic Capsule, Fields, bilibili, Bandai Namco Arts, Happinet
Licensors:
None found
Studios:
J.C.Staff
Genres:
Action, Adventure, Magic, Fantasy
Duration:
24 min. per ep.
File Information
Group:
RyuujiTK
Video:
1280x720 AVC 23.976 FPS
Audio:
Japanese AAC LC
Subtitles:
English ASS
Container:
MKV
Screenshots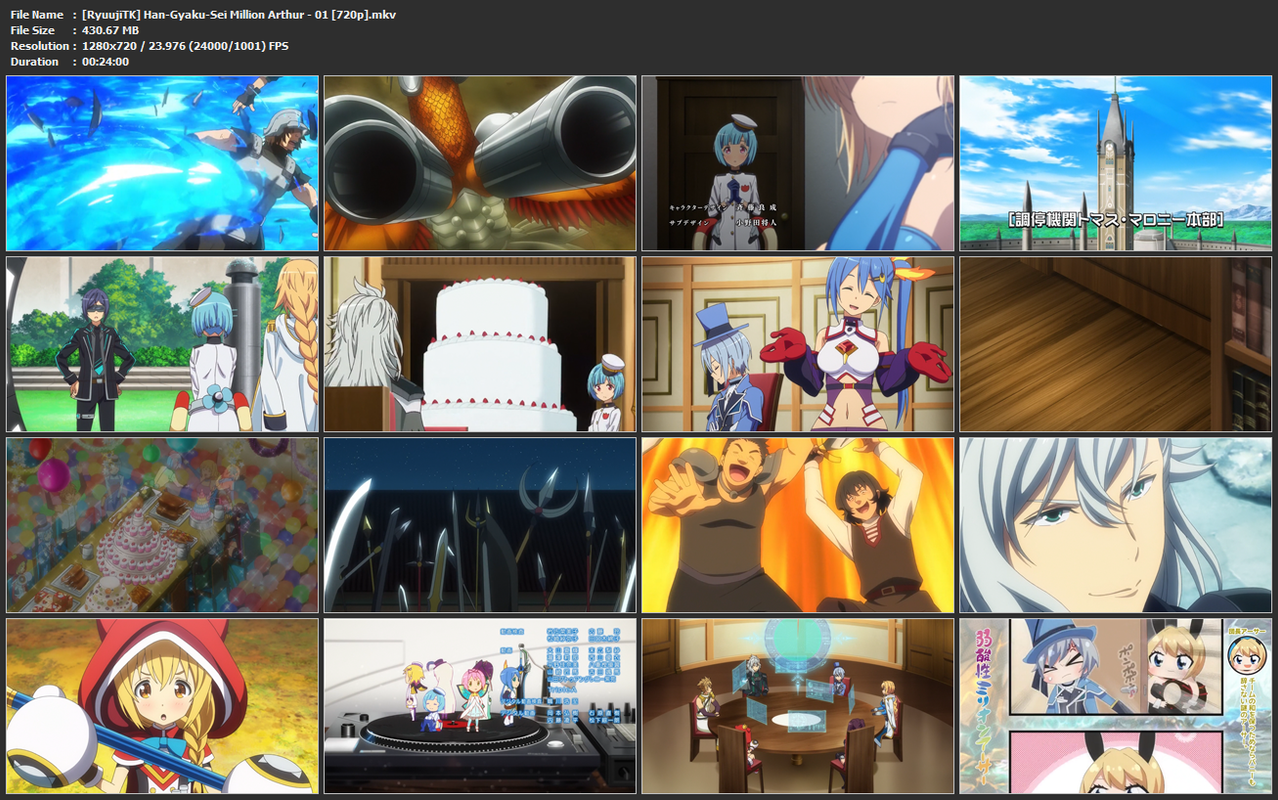 Downloads:
Code:
https://filefox.cc/jnvebzjc32oc/[RyuujiTK]_Han-Gyaku-Sei_Million_Arthur_-_01_[720p].mkv
https://filefox.cc/ofw3f42laziy/[RyuujiTK]_Han-Gyaku-Sei_Million_Arthur_-_02_[720p].mkv
https://filefox.cc/wsu7bffy6en6/[RyuujiTK]_Han-Gyaku-Sei_Million_Arthur_-_03_[720p].mkv
https://filefox.cc/glbtizyz5gub/[RyuujiTK]_Han-Gyaku-Sei_Million_Arthur_-_04_[720p].mkv
https://filefox.cc/qczfdys8fu9y/[RyuujiTK]_Han-Gyaku-Sei_Million_Arthur_-_05_[720p].mkv
https://filefox.cc/bu929ep362sk/[RyuujiTK]_Han-Gyaku-Sei_Million_Arthur_-_06_[720p].mkv
https://filefox.cc/rkmfndcz062q/[RyuujiTK]_Han-Gyaku-Sei_Million_Arthur_-_07_[720p].mkv
https://filefox.cc/p4mpst5hup1q/[RyuujiTK]_Han-Gyaku-Sei_Million_Arthur_-_08_[720p].mkv
https://filefox.cc/wful210i9skc/[RyuujiTK]_Han-Gyaku-Sei_Million_Arthur_-_09_[720p].mkv
https://filefox.cc/rfmupgxeetnu/[RyuujiTK]_Han-Gyaku-Sei_Million_Arthur_-_10_END_[720p].mkv