By
Ruriko
- 08 Jan 2019, 12:39
- 08 Jan 2019, 12:39
#5539431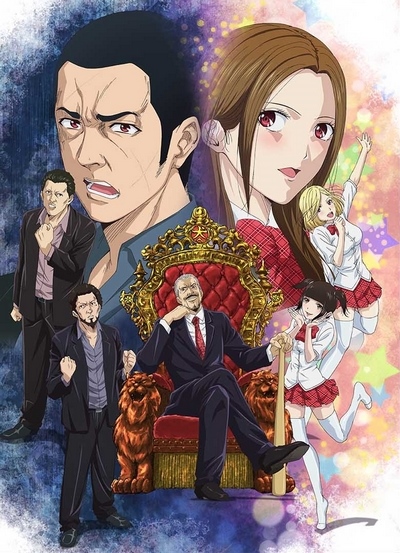 Synopsis
A group of 3 yakuza failed their boss for the last time. After messing up an important job, the boss gave them 2 choices: honorably commit suicide, or go to Thailand to get a sex reassignment surgery in order to become "female" idols. After a gruesome year training to become idols, they successfully debut, with overwhelming popularity, much to their dismay. This is where their tragedy truly begins.
Alternative TitlesSynonyms:
Back Street Girls: Washira Idol Hajimemashita., Gokudolls
Japanese:
Back Street Girls -ゴクドルズ
Information

Episodes:
10
Aired:
Jul 4, 2018 to Sep 5, 2018
Producers:
None found
Licensors:
None found
Studios:
J.C.Staff
Genres:
Comedy, Ecchi, Seinen
Duration:
24 min. per ep.
File Information

Group:
Erai-raws
Video:
1280x720 AVC 23.976 FPS
Audio:
Japanese AAC LC
Subtitles:
English, Spanish, Italian, Portuguese, Russian, Arabic, French, German ASS
Container:
MKV
Screenshots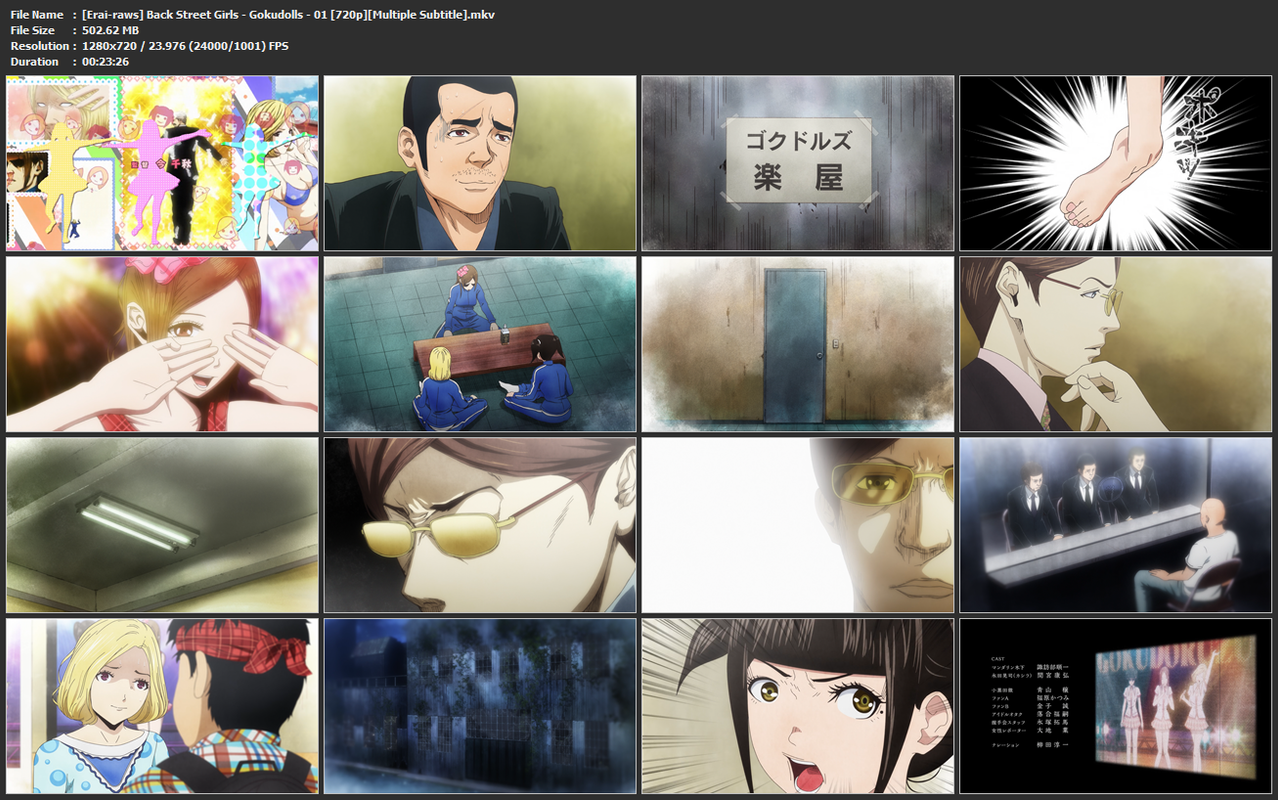 Downloads:
Code:
https://filefox.cc/gtxz30awrg39/[Erai-raws]_Back_Street_Girls_-_Gokudolls_-_01_[720p][Multiple_Subtitle].mkv
https://filefox.cc/geujkkatdewq/[Erai-raws]_Back_Street_Girls_-_Gokudolls_-_02_[720p][Multiple_Subtitle].mkv
https://filefox.cc/n9axk9u8xwid/[Erai-raws]_Back_Street_Girls_-_Gokudolls_-_03_[720p][Multiple_Subtitle].mkv
https://filefox.cc/ylohvzfakd46/[Erai-raws]_Back_Street_Girls_-_Gokudolls_-_04_[720p][Multiple_Subtitle].mkv
https://filefox.cc/6zvv0medg3u0/[Erai-raws]_Back_Street_Girls_-_Gokudolls_-_05_[720p][Multiple_Subtitle].mkv
https://filefox.cc/3npavr2hmwct/[Erai-raws]_Back_Street_Girls_-_Gokudolls_-_06_[720p][Multiple_Subtitle].mkv
https://filefox.cc/l1ttlet7g5nm/[Erai-raws]_Back_Street_Girls_-_Gokudolls_-_07_[720p][Multiple_Subtitle].mkv
https://filefox.cc/6k8xbc520sc2/[Erai-raws]_Back_Street_Girls_-_Gokudolls_-_08_[720p][Multiple_Subtitle].mkv
https://filefox.cc/ybh8v6g7h4ua/[Erai-raws]_Back_Street_Girls_-_Gokudolls_-_09_[720p][Multiple_Subtitle].mkv
https://filefox.cc/3u9lwjdgfqim/[Erai-raws]_Back_Street_Girls_-_Gokudolls_-_10_[720p][Multiple_Subtitle].mkv