By
Ruriko
- 02 Feb 2019, 11:40
- 02 Feb 2019, 11:40
#5590828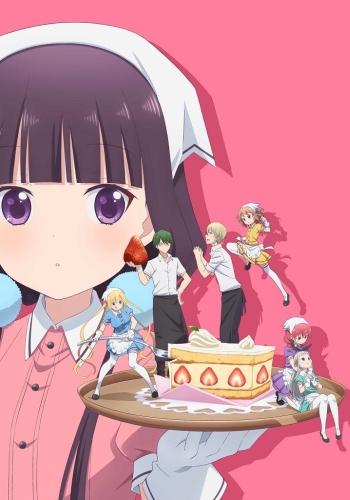 Synopsis
High school girl Maika Sakuranomiya has trouble finding a part-time job because of how scary she looks when smiling. However, she is scouted one day by an Italian man who is also the manager of Stile, a café where its waitresses are given unique traits such as tsundere and younger sister. Maika is given a sadist trait because of her looks and has to adopt a dominant and cruel persona when servicing customers, particularly masochist ones.
Alternative TitlesEnglish:
BLEND-S
Japanese:
ブレンド・S
Information

Episodes:
12
Aired:
Oct 8, 2017 to Dec 24, 2017
Producers:
Aniplex, Houbunsha, Kansai Telecasting, Lawson, Contents Seed, Kinoshita Group Holdings, Drecom
Licensors:
Aniplex of America
Studios:
A-1 Pictures
Genres:
Slice of Life, Comedy
Duration:
23 min. per ep.
File Information
Group:
SCP-2223
Video:
1920x1080 AVC 23.976 FPS
Audio:
Japanese FLC
Subtitles:
English ASS
Container:
MKV
Screenshots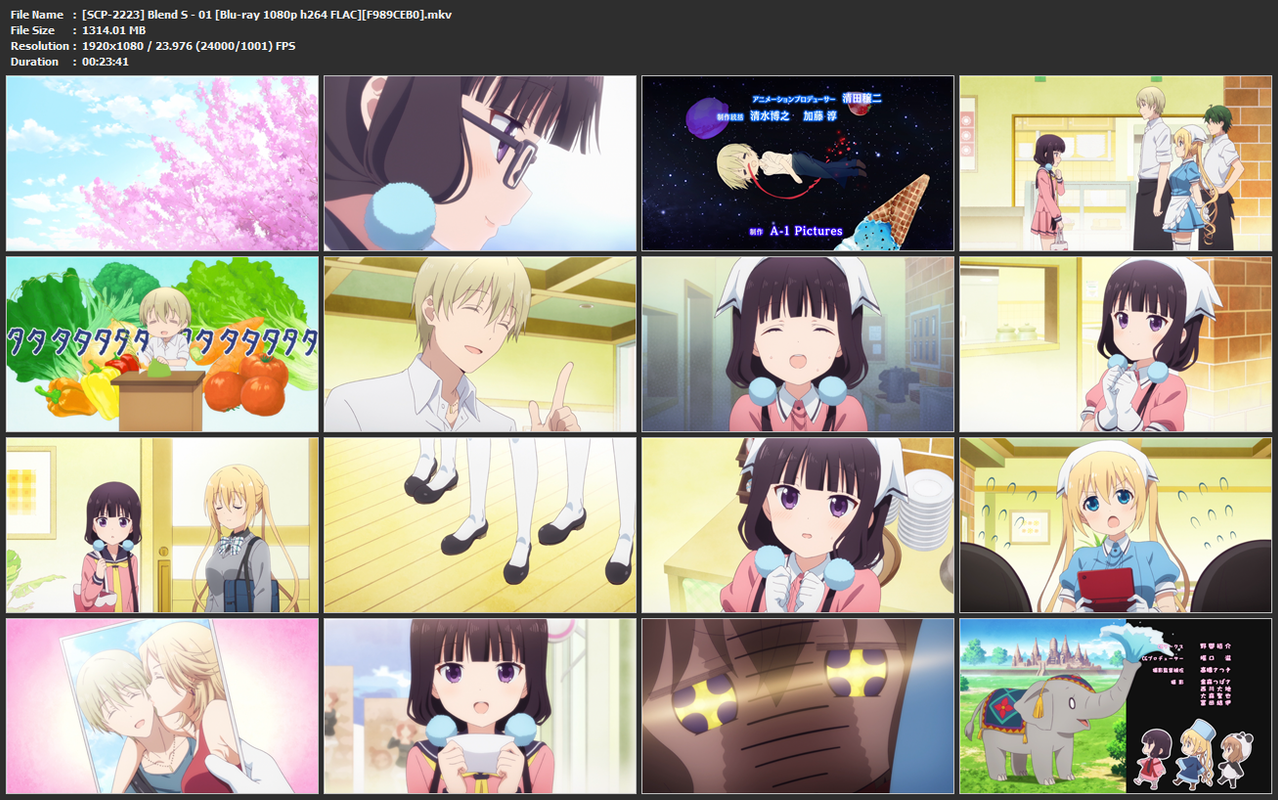 Downloads:
Code:
https://filefox.cc/6amewxveffez/[SCP-2223]_Blend_S_-_01_[Blu-ray_1080p_h264_FLAC][F989CEB0].mkv
https://filefox.cc/pscpyg7ocglt/[SCP-2223]_Blend_S_-_02_[Blu-ray_1080p_h264_FLAC][E3A51152].mkv
https://filefox.cc/qn3moj6wgbiz/[SCP-2223]_Blend_S_-_03_[Blu-ray_1080p_h264_FLAC][EEEFBDD0].mkv
https://filefox.cc/zgidosg5dxur/[SCP-2223]_Blend_S_-_04_[Blu-ray_1080p_h264_FLAC][B9E216C8].mkv
https://filefox.cc/e4bpwsbva11p/[SCP-2223]_Blend_S_-_05_[Blu-ray_1080p_h264_FLAC][D3177A39].mkv
https://filefox.cc/wbgq9l9j394y/[SCP-2223]_Blend_S_-_06_[Blu-ray_1080p_h264_FLAC][58E12C3C].mkv
https://filefox.cc/55b79xrhbfeg/[SCP-2223]_Blend_S_-_07_[Blu-ray_1080p_h264_FLAC][18CC1418].mkv
https://filefox.cc/rl3snxb47ww9/[SCP-2223]_Blend_S_-_08_[Blu-ray_1080p_h264_FLAC][320D61C4].mkv
https://filefox.cc/0m9yz1yaksox/[SCP-2223]_Blend_S_-_09_[Blu-ray_1080p_h264_FLAC][1EA959A3].mkv
https://filefox.cc/ceebb49n4hou/[SCP-2223]_Blend_S_-_10_[Blu-ray_1080p_h264_FLAC][C1BB30C9].mkv
https://filefox.cc/h23gfhmtugdo/[SCP-2223]_Blend_S_-_11_[Blu-ray_1080p_h264_FLAC][C653D80A].mkv
https://filefox.cc/6i88vh068ic8/[SCP-2223]_Blend_S_-_12_[Blu-ray_1080p_h264_FLAC][6B7B9D98].mkv