By
Ruriko
- 10 Jan 2019, 11:55
- 10 Jan 2019, 11:55
#5544099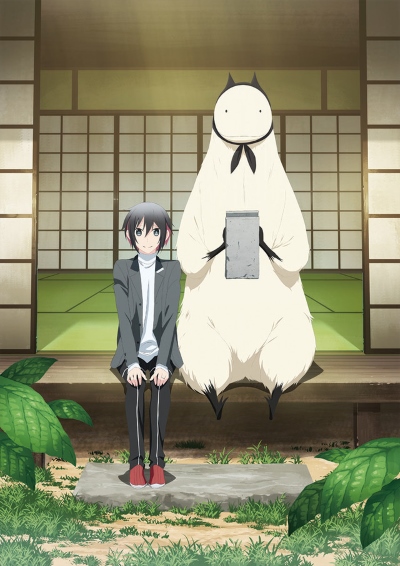 Synopsis
Tomari Hinowa is a normal high schooler, until one day he's told that he has to become the wife of a mysterious creature called Kanenogi. This is the start of their newly married life.
Alternative Titles
Japanese: 人外さんの嫁
Information

Episodes:
12
Aired:
Oct 3, 2018 to Dec 18, 2018
Producers:
MAGES.
Licensors:
None found
Studios:
Saetta
Genres:
Comedy, Romance, Fantasy, Josei
Duration:
3 min. per ep.
File Information
Group:
HorribleSubs
Video:
1280x720 AVC 23.976 FPS
Audio:
Japanese AAC LC
Subtitles:
English ASS
Container:
MKV
Screenshots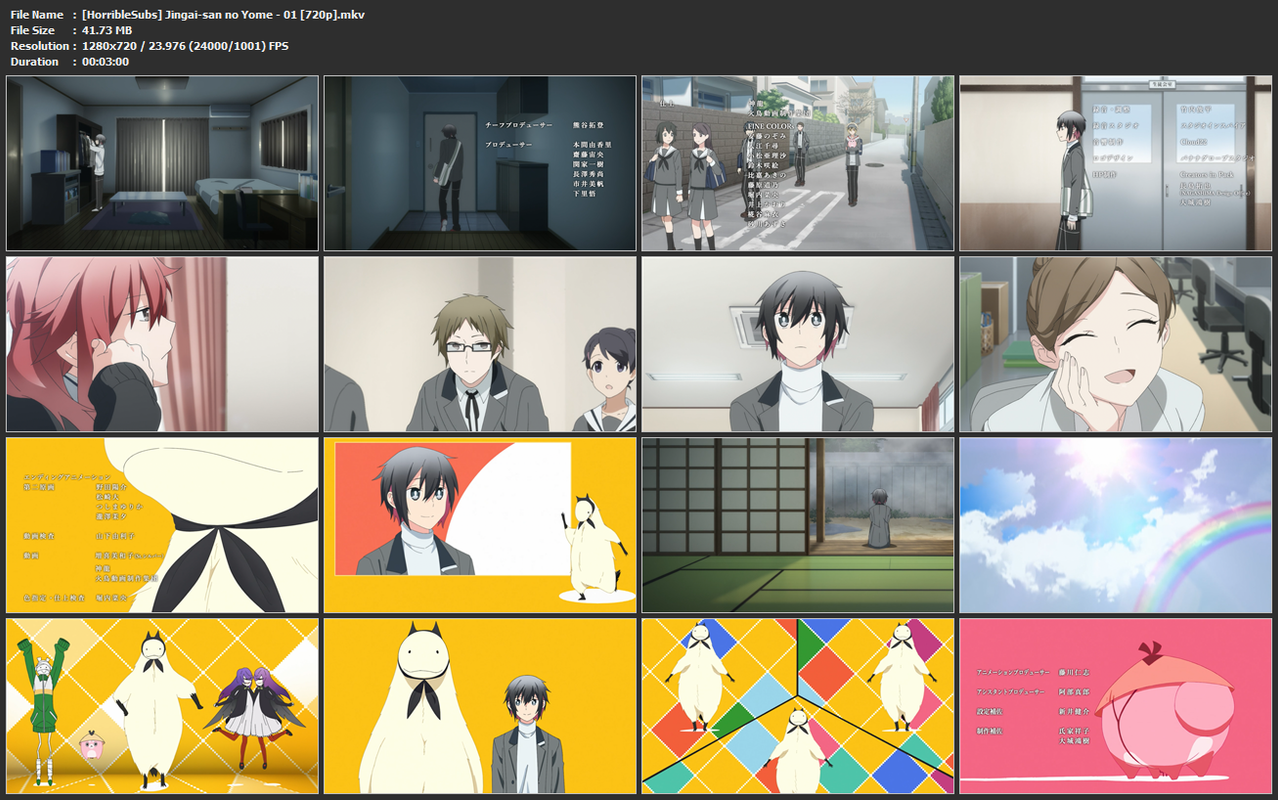 Downloads:
Code:
https://filefox.cc/6ktwbjioz7br/[HorribleSubs]_Jingai-san_no_Yome_-_01_[720p].mkv
https://filefox.cc/svy7edyievdc/[HorribleSubs]_Jingai-san_no_Yome_-_02_[720p].mkv
https://filefox.cc/18o6yeb8j3ll/[HorribleSubs]_Jingai-san_no_Yome_-_03_[720p].mkv
https://filefox.cc/ix0fc1v4e3xq/[HorribleSubs]_Jingai-san_no_Yome_-_04_[720p].mkv
https://filefox.cc/98v7u0x262eh/[HorribleSubs]_Jingai-san_no_Yome_-_05_[720p].mkv
https://filefox.cc/4snckw429wug/[HorribleSubs]_Jingai-san_no_Yome_-_06_[720p].mkv
https://filefox.cc/h31flbk3swxq/[HorribleSubs]_Jingai-san_no_Yome_-_07_[720p].mkv
https://filefox.cc/kccujn9nf6zh/[HorribleSubs]_Jingai-san_no_Yome_-_08_[720p].mkv
https://filefox.cc/k6ixtcw5m7bi/[HorribleSubs]_Jingai-san_no_Yome_-_09_[720p].mkv
https://filefox.cc/ngtf1mnk6rta/[HorribleSubs]_Jingai-san_no_Yome_-_10_[720p].mkv
https://filefox.cc/hv3hj9atxin6/[HorribleSubs]_Jingai-san_no_Yome_-_11_[720p].mkv
https://filefox.cc/5mam7kaixv7q/[HorribleSubs]_Jingai-san_no_Yome_-_12_[720p].mkv