By
Ruriko
- 07 Jan 2019, 12:58
- 07 Jan 2019, 12:58
#5537208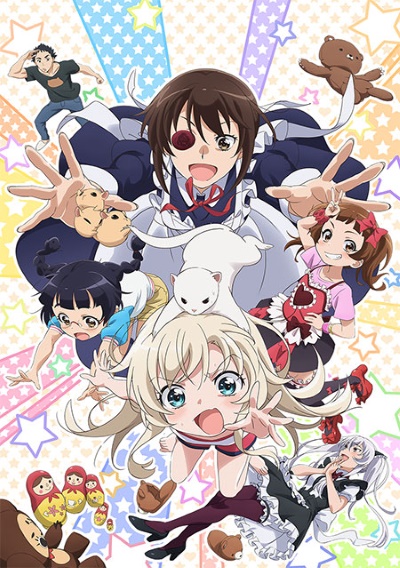 Synopsis
Having lost her mother at a young age, Misha Takanashi, a second grader who is half-Russian and half-Japanese, now lives with her Japanese father. Tsubame Kamoi, formerly a Japan Air Self-Defense Force, JASDF officer, comes to the Takanashi household as a housekeeper. This is a home comedy where Kamoi, a hardcore lolicon, attempts to get near Misha as she tries to fight against her.
Alternative TitlesEnglish:
UzaMaid!
Synonyms:
UzaMaid
Japanese:
うちのメイドがウザすぎる!
Information

Episodes:
12
Aired:
Oct 5, 2018 to Dec 21, 2018
Producers:
AT-X, Sony Music Communications, Futabasha, Kadokawa Media House, NTT Plala, Kadokawa
Licensors:
None found
Studios:
Doga Kobo
Genres:
Slice of Life, Comedy, Shoujo Ai
Duration:
23 min. per ep.
File Information

Group:
HorribleSubs
Video:
1280x720 AVC 23.976 FPS
Audio:
Japanese AAC LC
Subtitles:
English ASS
Container:
MKV
Screenshots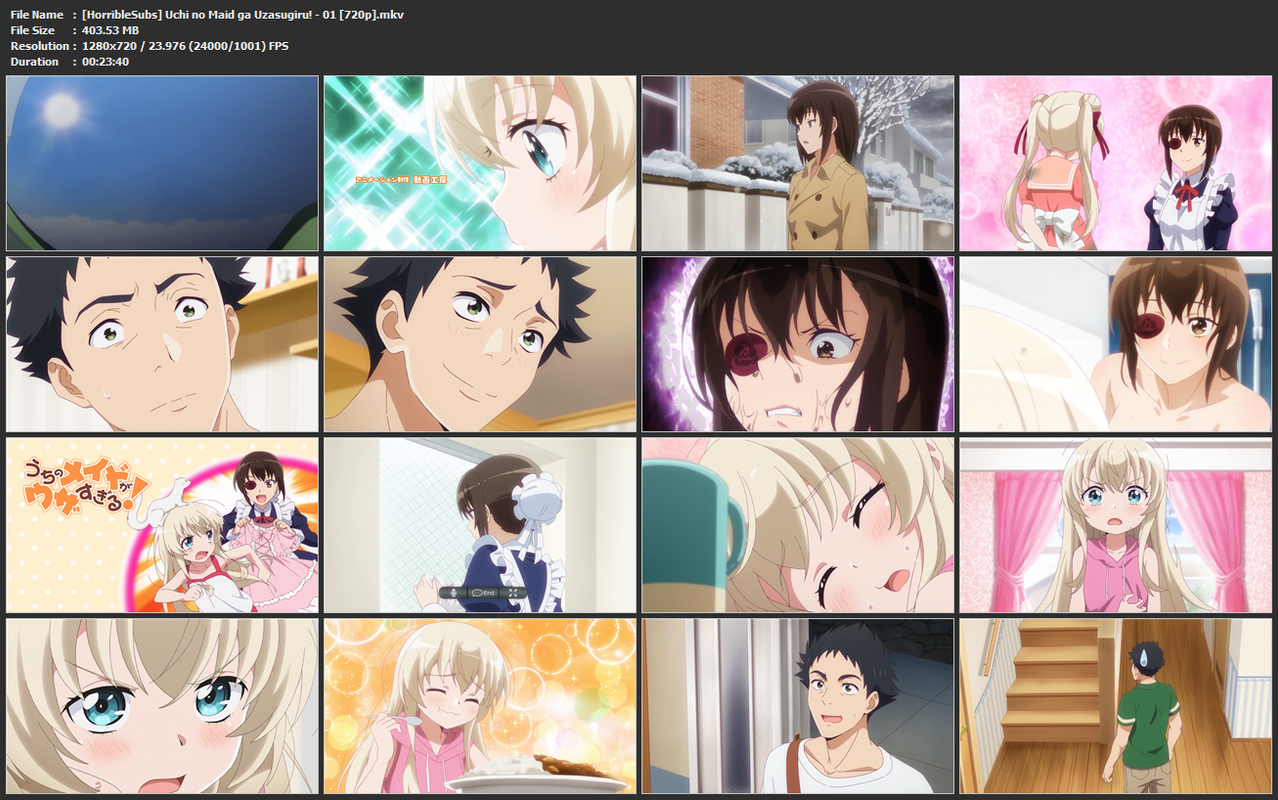 Downloads:
Code:
https://filefox.cc/psei3sfa1wzz/[HorribleSubs]_Uchi_no_Maid_ga_Uzasugiru!_-_01_[720p].mkv
https://filefox.cc/3ouea0csphfq/[HorribleSubs]_Uchi_no_Maid_ga_Uzasugiru!_-_02_[720p].mkv
https://filefox.cc/nd8fadr3yq1m/[HorribleSubs]_Uchi_no_Maid_ga_Uzasugiru!_-_03_[720p].mkv
https://filefox.cc/05mzojsi0ge9/[HorribleSubs]_Uchi_no_Maid_ga_Uzasugiru!_-_04_[720p].mkv
https://filefox.cc/ftmvy4a29g0m/[HorribleSubs]_Uchi_no_Maid_ga_Uzasugiru!_-_05_[720p].mkv
https://filefox.cc/g7j6durq06f8/[HorribleSubs]_Uchi_no_Maid_ga_Uzasugiru!_-_06_[720p].mkv
https://filefox.cc/eypbt8a9k5qn/[HorribleSubs]_Uchi_no_Maid_ga_Uzasugiru!_-_07_[720p].mkv
https://filefox.cc/uqo4vvzp20kx/[HorribleSubs]_Uchi_no_Maid_ga_Uzasugiru!_-_08_[720p].mkv
https://filefox.cc/bg1w5lovlqcv/[HorribleSubs]_Uchi_no_Maid_ga_Uzasugiru!_-_09_[720p].mkv
https://filefox.cc/n32o0ekq23jl/[HorribleSubs]_Uchi_no_Maid_ga_Uzasugiru!_-_10_[720p].mkv
https://filefox.cc/hcs39r0ok5j1/[HorribleSubs]_Uchi_no_Maid_ga_Uzasugiru!_-_11_[720p].mkv
https://filefox.cc/7jn6knkfi10t/[HorribleSubs]_Uchi_no_Maid_ga_Uzasugiru!_-_12_[720p].mkv