By
Ruriko
- 07 Jan 2019, 12:36
- 07 Jan 2019, 12:36
#5537175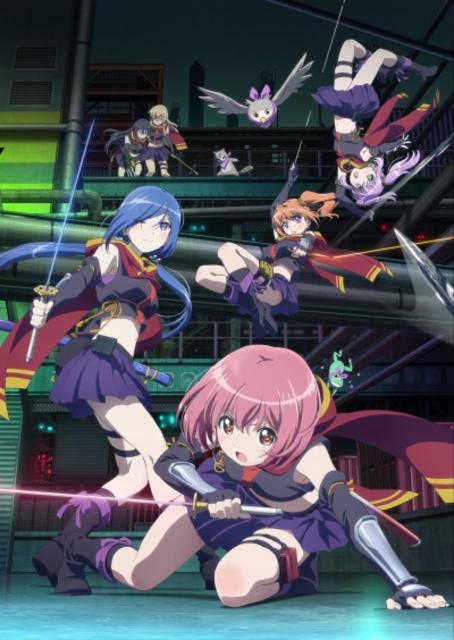 Synopsis
The series is about a girl named Momo who attends high school at the city of Sorasaki. However, she is secretly a member of Tsukikage, an intelligence agency that protects people. As a new member of the agency, she works alongside her colleagues including her senior Yuki and friends. Together, they work to establish peace in the city.
Information

Episodes:
12
Aired:
Oct 7, 2018 to Dec 23, 2018
Producers:
Mainichi Broadcasting System, Pony Canyon, Half H.P Studio, KlockWorx, Good Smile Company, Tablier Communications, Kadokawa, Legs, Hawkeye
Licensors:
Sentai Filmworks
Studios:
Lay-duce
Genres:
Action, School
Duration:
24 min. per ep.
File Information

Group:
HorribleSubs
Video:
1280x720 AVC 23.976 FPS
Audio:
Japanese AAC LC
Subtitles:
English ASS
Container:
MKV
Screenshots
Downloads:
Code:
https://filefox.cc/52lsict8yzyg/[HorribleSubs]_Release_the_Spyce_-_01_[720p].mkv
https://filefox.cc/40myih1lads1/[HorribleSubs]_Release_the_Spyce_-_02_[720p].mkv
https://filefox.cc/a2k9tabog714/[HorribleSubs]_Release_the_Spyce_-_03_[720p].mkv
https://filefox.cc/rd31cs3dywul/[HorribleSubs]_Release_the_Spyce_-_04_[720p].mkv
https://filefox.cc/hwqqhvjvfldo/[HorribleSubs]_Release_the_Spyce_-_05_[720p].mkv
https://filefox.cc/hp73h6lrvy80/[HorribleSubs]_Release_the_Spyce_-_06_[720p].mkv
https://filefox.cc/qjdtjz5h3a5p/[HorribleSubs]_Release_the_Spyce_-_07_[720p].mkv
https://filefox.cc/1zyzyqyvgcia/[HorribleSubs]_Release_the_Spyce_-_08_[720p].mkv
https://filefox.cc/22sd3y0fwvgm/[HorribleSubs]_Release_the_Spyce_-_09_[720p].mkv
https://filefox.cc/2qdaiqbuvnyo/[HorribleSubs]_Release_the_Spyce_-_10_[720p].mkv
https://filefox.cc/5qqg00ttntqv/[HorribleSubs]_Release_the_Spyce_-_11_[720p].mkv
https://filefox.cc/6jd6s4kaugcz/[HorribleSubs]_Release_the_Spyce_-_12_[720p].mkv