By
Ruriko
- 06 Jan 2019, 12:41
- 06 Jan 2019, 12:41
#5534637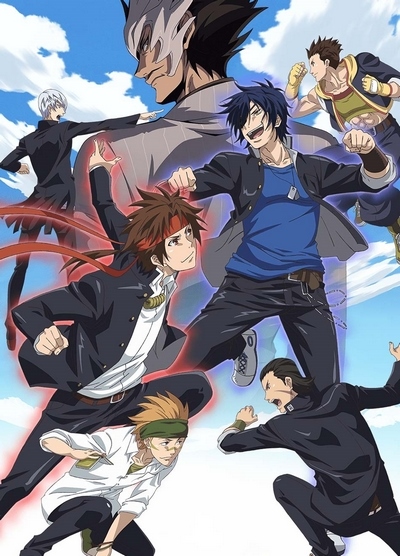 Synopsis
A heated battle is once again revving up at Basara Academy between baseball star Masamune Date and soccer ace Yukimura Sanada. What's more, ever since student council chairman Hideyoshi Toyotomi received a suspension, leaving the seat up for grabs, a host of class "warlords" have become embroiled in a quest for supreme power. Amid Ieyasu Tokugawa's appeals to bonds of kinship and Mitsunari Ishida's fervor to defeat him, who will wrest ultimate control of the domain in "troubled" times?
Alternative TitlesEnglish:
Gakuen Basara: Samurai High School
Japanese:
学園BASARA
Information

Episodes:
12
Aired:
Oct 5, 2018 to Dec 21, 2018
Producers:
TBS, DAX Production, High Kick Entertainment
Licensors:
None found
Studios:
Brain's Base
Genres:
Action, Comedy, School
Duration:
24 min. per ep.
File Information

Group:
HorribleSubs
Video:
1280x720 AVC 23.976 FPS
Audio:
Japanese AAC LC
Subtitles:
English ASS
Container:
MKV
Screenshots: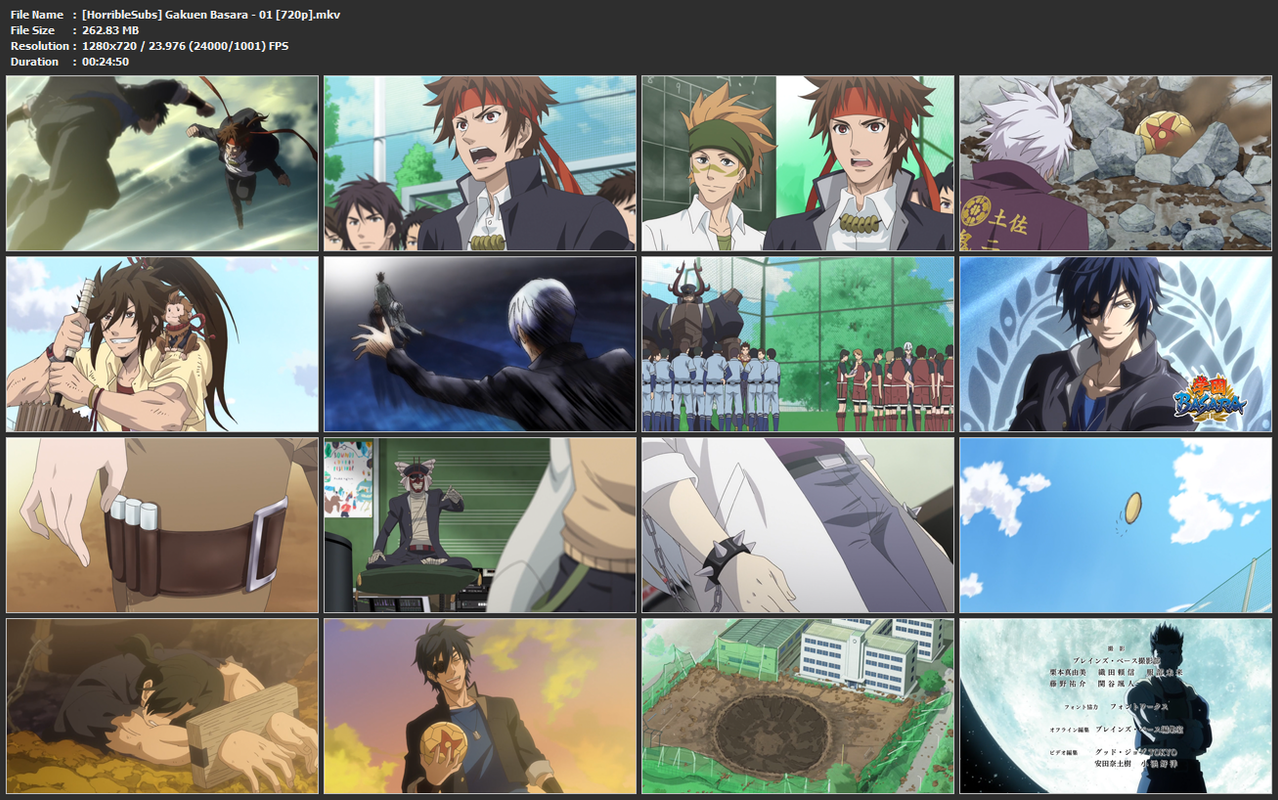 Downloads:
Code:
https://filefox.cc/ksinfgfur54h/[HorribleSubs]_Gakuen_Basara_-_01_[720p].mkv
https://filefox.cc/hf847k10pd5t/[HorribleSubs]_Gakuen_Basara_-_02_[720p].mkv
https://filefox.cc/rdnmzgr67a3l/[HorribleSubs]_Gakuen_Basara_-_03_[720p].mkv
https://filefox.cc/egk1i3m0y3n6/[HorribleSubs]_Gakuen_Basara_-_04_[720p].mkv
https://filefox.cc/ii51rzo6w3i4/[HorribleSubs]_Gakuen_Basara_-_05_[720p].mkv
https://filefox.cc/omsmr80zq0l1/[HorribleSubs]_Gakuen_Basara_-_06_[720p].mkv
https://filefox.cc/8ad9hj8sirgj/[HorribleSubs]_Gakuen_Basara_-_07_[720p].mkv
https://filefox.cc/ftvvxvvlq7eg/[HorribleSubs]_Gakuen_Basara_-_08_[720p].mkv
https://filefox.cc/fsu6wxyziuli/[HorribleSubs]_Gakuen_Basara_-_09_[720p].mkv
https://filefox.cc/76ijmbnddf7n/[HorribleSubs]_Gakuen_Basara_-_10_[720p].mkv
https://filefox.cc/0pzlrsti3bbz/[HorribleSubs]_Gakuen_Basara_-_11_[720p].mkv
https://filefox.cc/uj9k50byebt0/[HorribleSubs]_Gakuen_Basara_-_12_[720p].mkv