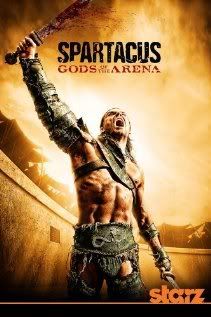 Before Spartacus struck down his first opponent in the arena, there were many gladiators who passed though the gates onto the sand.'Spartacus: Gods of the Arena' tells the story of the original Champion of the House of Batiatus: Gannicus in a more ruthless time before Spartacus' arrival where honor was just finding its way into the arena.
Code: Select all

http://www.imdb.com/title/tt1758429/
.:.:.:RapIdGator:.:.:.
Code: Select all

http://rapidgator.net/file/24927332/Spartacus.Gods.of.the.Arena.S01E01.720p.HDTV.nHD.X264-NhaNc3.mkv.html
http://rapidgator.net/file/24927333/Spartacus.Gods.of.the.Arena.S01E02.720p.HDTV.nHD.X264-NhaNc3.mkv.html
http://rapidgator.net/file/24927334/Spartacus.Gods.of.the.Arena.S01E03.720p.HDTV.nHD.X264-NhaNc3.mkv.html
http://rapidgator.net/file/24927335/Spartacus.Gods.of.the.Arena.S01E04.720p.HDTV.nHD.X264-NhaNc3.mkv.html
http://rapidgator.net/file/24927336/Spartacus.Gods.of.the.Arena.S01E05.720p.HDTV.nHD.X264-NhaNc3.mkv.html
http://rapidgator.net/file/24927337/Spartacus.Gods.of.the.Arena.S01E06.720p.HDTV.nHD.X264-NhaNc3.mkv.html